This is from the patch on Mr McFeely's jacket from the Mister Rogers show for the catalogs. One of these days, I'll finish the catalogs and get them mailed out.
I finished this one last night for AML Year of the Rooster swap that's going out the 9th.
This is a little scrap doodle of my Nikon Coolpix 4300.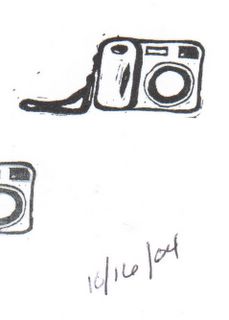 and a couple other scrap doodles.